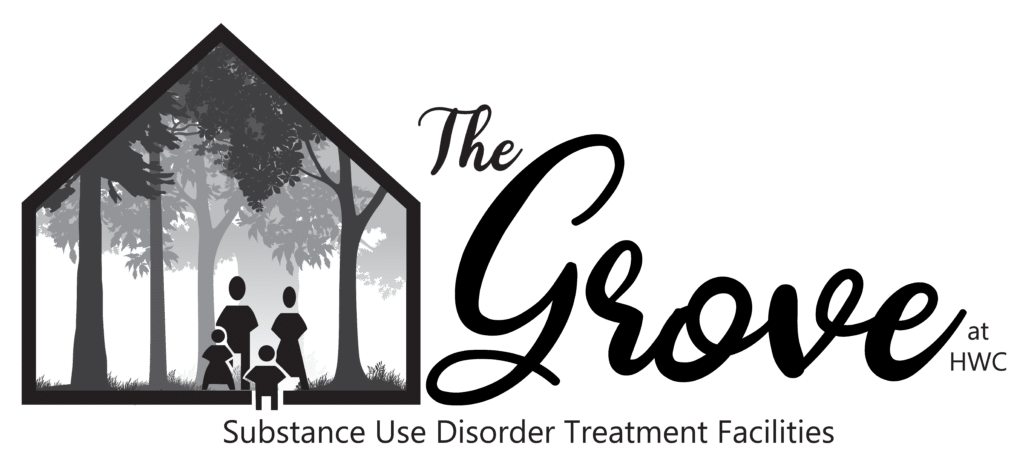 The Grove at HWC welcomes individuals suffering from the challenges of addiction, including those with co-occurring mental health illnesses. The Grove at HWC offers structured treatment environments that empowers individuals to enter into recovery and prepares them to live their best lives. Patients are embraced by a welcoming and caring treatment team focused exclusively on their personal recovery.
About our Recovery Facilites!
Patients have individualized treatment plans, focused specifically on their goals for recovery. The structured therapeutic environment empowers patients to develop a healthy physical, mental, and spiritual self, free from the challenges of Substance Use Disorder. Patients are embraced by the welcoming and recuperative experiences while fostering the skills and resources needed to lead a sober life.
Individual, group, and family therapy.
Multi-disciplinary treatment teams including: doctors, nurses, licensed counselors, and peer recovery support specialists.

Peer Recovery Support Specialists provide personal insight into their own recovery and how patients can utilize their experiences to help further their recovery.  Specialists are certified through the State of Oklahoma.
Psychiatric medication management available, including medication for opioid use disorder (Suboxone).
Holistic approach to treatment inclusive of mind, body, and spirit.

Assistance with accessing Medical Detoxification when needed

Daily recreational and wellness activities